Share a Review
Sharp Transmissions
712 Ulster Avenue, Kingston, NY
Driving Directions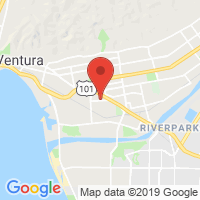 Weekdays:
8 AM to 5 PM
Saturday
8 AM to 12 PM
TESTIMONIALS
The timing was exactly as he predicted and the final price if the transmission matched the estimate.
Elizabeth Murphy
Saugerties NY
When all was said and done, I got the oil change, a transmission flush, a new battery, and a new air filter for a price that I'm positive would have been about triple at the dealer.
Very impressed by Sharp Transmission. Did great work on my old Honda Odyssey 1999. Offered followup testing and did a thorough and decent job. Communicated well. The mechanics were very knowledgeable and helpful
My experience with Sharp Transmissions has always been positive. They were honest about what needed to be done on my vehicles and went above and beyond with their quality of work.
A real professional i would take any car with any problem to this place.its hard to find a mechanic you can trust and Milt is just that.
Great service! Honest and reliable care always!
I got my truck back a few days later with the transmission rebuilt by Milt and his team and it runs perfectly.
Fred Rasmussen
Kingston NY
I have had a great experience here! Two solenoids on my transmission were replaced, lowest price in town, with a one day turn around. Everyone was respectful and prompt
I would definitely recommend Sharp Transmission to anyone who needs this type of work done and wants to know the cost will be low and the quality high.
Elizabeth Murphy
Saugerties New York
Thanks Milt! For the great service and honesty that's hard to find in this world today....
SPECIAL OFFERS
$100 OFF
Transmission Rebuild Offer
Save $100 off any Transmission Rebuild