Kingston NY

Automotive Windshield Wiper Motor

Sharp Transmissions, a recognized leader in the greater Kingston for auto electrical repair and service, is currently updating our website's information about the various services we offer related to windshield wiper motor.
Sharp Transmissions
712 Ulster Avenue, Kingston, NY
Driving Directions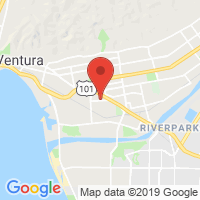 Weekdays:
8 AM to 5 PM
Saturday
8 AM to 12 PM
TESTIMONIALS
When all was said and done, I got the oil change, a transmission flush, a new battery, and a new air filter for a price that I'm positive would have been about triple at the dealer.
Thanks again Sharp Transmission, you earned 5 stars from this customer.
For over 25 years Sharp Transmissions has been our one and only call.
The mechanic (Milt) test drove my minivan hooking the computer to locate the problem alongside me. After the test, he told me that it was not the transmission problem; it was a problem with Throttle Position Censor (TPS). He replaced the TPS while I waited. I paid $300 for this service. They were very professional and courteous.
Shafiul Choudhury
Saugerties NY
A real professional i would take any car with any problem to this place.its hard to find a mechanic you can trust and Milt is just that.
Their prices are very reasonable and they always explain everything and tell me what options I have. I highly recommend them.
When my local shop could not handle my car's transmission problem, I was advised to go to Sharp in Kingston.
You really are one of the last of the Good Guys!
Henry Sobeck
Saugerties New York
The timing was exactly as he predicted and the final price if the transmission matched the estimate.
Elizabeth Murphy
Saugerties NY
If you think you have a transmission issue?, TAKE IT TO SHARP!
GoodHorsekeeping GoodHorsekeeping
Kerhonkson NY
SPECIAL OFFERS
$100 OFF
Transmission Rebuild Offer
Save $100 off any Transmission Rebuild