Kingston NY

Automotive Brakes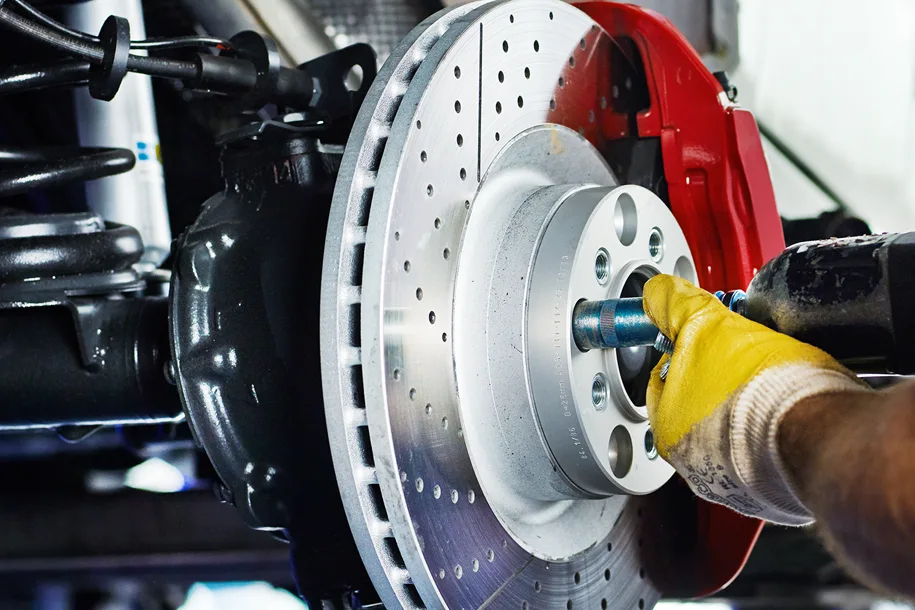 Creative Commons First Drive by The NRMA — Reuse Under CC BY License
Sharp Transmissions provides a wide range of repair services for both import and domestic automotive brake systems at our auto repair shop in Kingston. Every auto mechanic at our Kingston shop knows it is important that you understand how the brake system in your car or truck plays a vital role in keeping passengers safe. The components in the brake system are not designed to last for the life of your vehicle and wear down over time as you drive in and around the streets of Kingston. The pads (aka shoes) are the most common brake replacement service we do at our Kingston shop. This is because every time you depress your pedal the brake pad material wears down against the brake rotor. If the brake pads are allowed to wear down for too long the underlying metal surface of the pads will contact your brakes' metal rotors (aka drums). This situation will not only result in an unsafe situation but will require additional service and increase your brake repair cost.

Our auto mechanics stress to our customers that knowing when to have the brake system in your car or truck serviced at our Kingston automotive repair shop is important to keeping your brake repair cost to a minimum. Simply being aware of the warning signs of potential brake failure can save you money on costly brake repair expenses for your car or truck. Your very own senses of hearing, touch, and sight can be of substantial assistance to you. Some common indications of brake problems may include the appearance of the brake warning light in your dashboard, brake fluid that is either low or dirty, grinding noises, and a "spongy" feeling when depressing your brake pad.

The technicians at our Kingston auto service center are trained and certified to service all types front and rear brake systems. One of our trained car mechanics will provide you with a thorough brake inspection at our Kingston service center to make certain both your front and rear brakes are working properly. Additionally, we can provide you with a brake problem diagnosis that will give you service options and a brake repair cost estimate. Our mechanics specialize in everything from brake rotor servicing to brake cylinder and pad replacement, as well problems with Anti-Lock Brake Systems. Suggested manufacturer vehicle maintenance such as a brake fluid flush to remove air and moisture from your brake lines and brake fluid replacement can also be taken care of by our trained team of automotive brake professionals when you bring your car or truck to our Kingston auto repair service center.
Our Brakes services include the following: