Kingston NY

Automotive Cruise Control

Sharp Transmissions, a recognized leader in the greater Kingston for auto electrical repair and service, is currently updating our website's information about the various services we offer related to cruise control.
Sharp Transmissions
712 Ulster Avenue, Kingston, NY
Driving Directions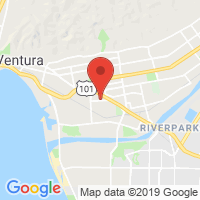 Weekdays:
8 AM to 5 PM
Saturday
8 AM to 12 PM
TESTIMONIALS
I have had a great experience here! Two solenoids on my transmission were replaced, lowest price in town, with a one day turn around. Everyone was respectful and prompt
In short, you will not find a more knowledgeable, trustworthy, auto repair / maintenance shop in the area. Highly recommendation.
Isaac Terronez
Kingston New York
I got my truck back a few days later with the transmission rebuilt by Milt and his team and it runs perfectly.
Fred Rasmussen
Kingston NY
When my local shop could not handle my car's transmission problem, I was advised to go to Sharp in Kingston.
If you think you have a transmission issue?, TAKE IT TO SHARP!
GoodHorsekeeping GoodHorsekeeping
Kerhonkson NY
Their prices are very reasonable and they always explain everything and tell me what options I have. I highly recommend them.
I highly recommend Sharp Transmission and Milt to anyone wanting top quality service.
Barry Greene
Stone Ridge NY
Thanks Milt! For the great service and honesty that's hard to find in this world today....
The mechanic (Milt) test drove my minivan hooking the computer to locate the problem alongside me. After the test, he told me that it was not the transmission problem; it was a problem with Throttle Position Censor (TPS). He replaced the TPS while I waited. I paid $300 for this service. They were very professional and courteous.
Shafiul Choudhury
Saugerties NY
For over 25 years Sharp Transmissions has been our one and only call.
SPECIAL OFFERS
$100 OFF
Transmission Rebuild Offer
Save $100 off any Transmission Rebuild