Kingston NY

Automotive HVAC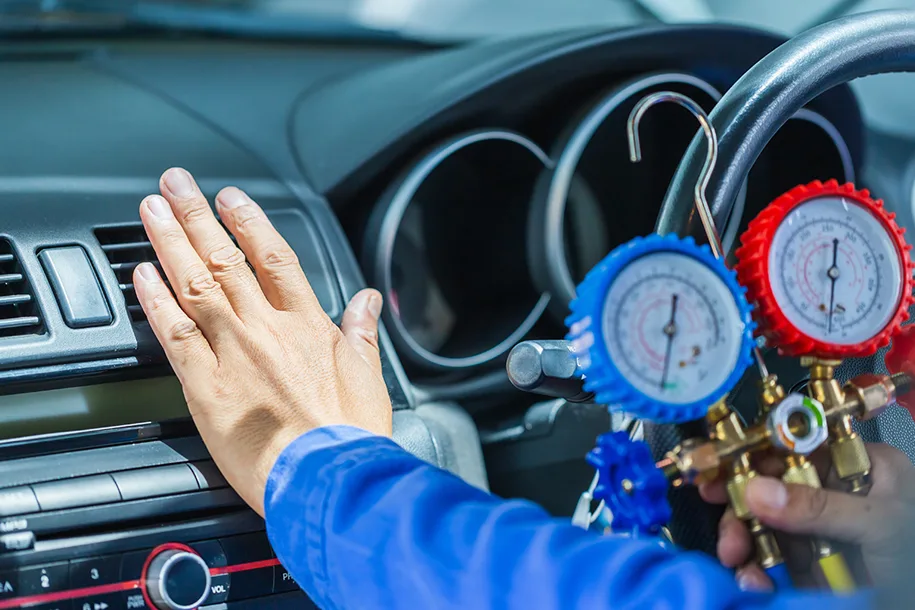 Sharp Transmissions is the leader in the Kingston area for a complete range of automotive air-conditioning repair services. At Sharp Transmissions, all auto ac repairs and services are performed by our team of ASE-Certified technicians who know a vehicle's HVAC system inside and out and have completed coursework in conjunction with EPA-approved auto ac programs. Our services for auto ac systems are comprehensive and include inspection for leaks. When the temperatures around the Kingston area begin to rise, Sharp Transmissions knows our customers appreciate nothing more than a nicely cooled, comfortable, and well-air-conditioned car or truck. Over the life of a vehicle, however, fittings in a vehicle's AC system may loosen, O-rings, seals, and hoses wear down, and what used to be a refreshingly cool blast — stops! Get back on the roads of the greater Kingston area cooled down again quickly with service from Sharp Transmissions today!
Our HVAC services include the following:
HVAC FAQ
Sharp Transmissions is pleased to offer answers to frequently asked questions about the hvac services offered at our business in Kingston.
Is it necessary to recharge my vehicle's AC system?