Kingston NY


Transmission & Auto Repair

Sharp Transmissions, family-owned and operated, is an auto repair shop in Kingston NY offering repair services for most foreign and American vehicles. We hire the best auto mechanics in Kingston and offer a great Peace of Mind warranty protection on all of the vehicles we service and repair. We specialize in transmission repair for all vehicles as well as general auto repair services to include but not limited to brakes, alignments, wheels, suspension, electrical, HVAC, belts & hoses, differential, and more.
Kingston NY

Auto Repair & Service

Sharp Transmissions & Total Car Care in Kingston New York welcomes you to our auto repair shop website. Each technician at our transmission shop in Kingston is ATRA Certified in automatic transmission repair, manual transmissions, and transfer case repair. They are highly qualified and ready to deliver their expert automotive transmission repair, technical knowledge & skills for any transmission or drivetrain repair need.

Sharp Transmissions & Total Care Car is a full service family-owned and operated auto repair shop in Kingston NY. We are experts in all aspects of vehicle maintenance and repair, from engine oil changes to the most complicated repair tasks. Our experts can diagnose difficult problems the first time, perform the repairs professionally and stand behind the work. Please call us or stop in!

Look around our web site and if you have any questions, don't hesitate to drop by, e-mail or phone us at 845 339 5141. We are here to help you.
TESTIMONIALS
Very impressed by Sharp Transmission. Did great work on my old Honda Odyssey 1999. Offered followup testing and did a thorough and decent job. Communicated well. The mechanics were very knowledgeable and helpful
Thanks again Sharp Transmission, you earned 5 stars from this customer.
Quick turn around time. Friendly, curteous, knowledgeable staff. A+ all the way
M.Zucco Zucco
Poughkeepsie NY
Great service! Honest and reliable care always!
The timing was exactly as he predicted and the final price if the transmission matched the estimate.
Elizabeth Murphy
Saugerties NY
When my local shop could not handle my car's transmission problem, I was advised to go to Sharp in Kingston.
You want the best, you got the best!.
In short, you will not find a more knowledgeable, trustworthy, auto repair / maintenance shop in the area. Highly recommendation.
Isaac Terronez
Kingston New York
I'm glad that over the last few years Sharp Transmissions has expanded it's services to include ALL things automotive.
John Platania
Rhinebeck NY
I got my truck back a few days later with the transmission rebuilt by Milt and his team and it runs perfectly.
Fred Rasmussen
Kingston NY
Special Offers & Savings
Sharp Transmissions invites those interested in saving on some of the various automotive repairs our auto repair shop offers to check out the special offers provided below.
$100 OFF
Transmission Rebuild Offer
Save $100 off any Transmission Rebuild
Sharp Transmissions is pleased to introduce our valued team of automotive repair & service specialists. Our staff is dedicated to ensuring our customers get only the best auto repair in Kingston, at the right cost, and to their complete satisfaction.
David Evangelista

David Evangelista




Technician

Kyle Ennis

Kyle Ennis




Technician

Milt Costakis

Milt Costakis




Owner

Bill Lorefice

Bill Lorefice




Owner

Ted Conway

Ted Conway




Technician

Leah Costakis

Leah Costakis




Office Manager
David Evangelista
Technician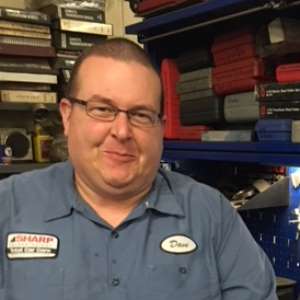 David is a very skilled technician and we are very happy to have him on board. He is a NYS certified motor vehicle inspector, an ASE technician and has years of experience repairing and maintaining today's modern vehicle systems.
Kyle Ennis
Technician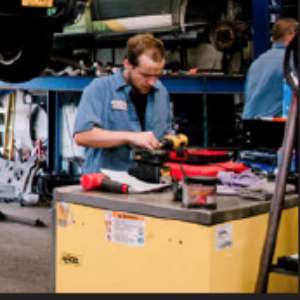 Kyle has been working at Sharp since 2015 after graduating from the automotive program at Hudson Valley Community College. He has become a skilled technician and always does a thorough and competent job repairing our customer vehicles.
Milt Costakis
Owner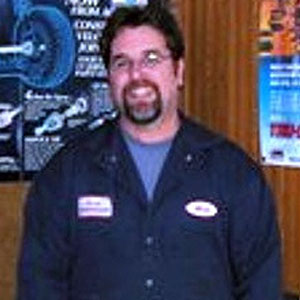 Milt, Owner and a very skilled professional with almost 30 years in the transmission and auto repair business. He is well known in the area as an expert in his field, and can help make your auto repairs experience as pleasant as possible. Most of the diagnostics start with him and he has solved some of the toughest problems. He is also an an automobile restorer and has brought back to life many classic automobiles.
Bill Lorefice
Owner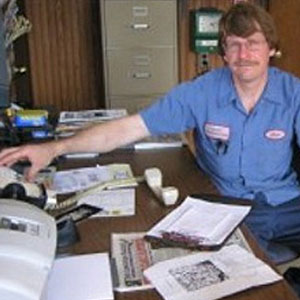 Bill is our main rebuilder and is as meticulous as they come and always makes sure the details are attended to. As co-owner of Sharp he is dedicated to making sure everything goes well and that you are receiving the highest level of service for your money. This is another good reason to have Sharp service your vehicle, the owners are in the building and participating in the repairs of your vehicle.
Ted Conway
Technician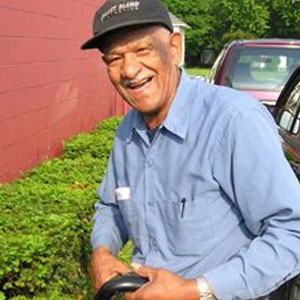 This is our friend Ted, always willing to help out. We value his friendship over the many years we have been together, and boy he can really chat it up! While he has not been feeling well lately, we wish him and his family all the best! Get well soon Ted!
Leah Costakis
Office Manager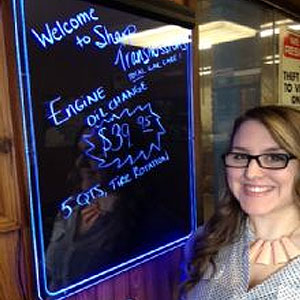 This is Leah,our office gal! She is also Milt's daughter. She has completed college and now has her Master's in education and is now smarter than her father...so she thinks.
Sharp Transmissions
712 Ulster Ave
Kingston NY
12401
Weekdays:
8 AM to 5 PM
Saturday
8 AM to 12 PM